Kaizen Education Services
Kaizen starts with WHY and HOW not WHAT.
Online Executive Function Coaching for Grades 4 to Forever.
Build Confidence & Independence
Coaching Matched to Specific Needs
Understand How Your Child Learns Best
We have the solution you can't seem to find.
In school, is your child overwhelmed with:
Comprehending course material?
In life, does your child struggle with:
Focusing or paying attention?
Organizing, planning & prioritizing?
Thinking outside the box?
We have helped thousands of families regain control and happiness in their lives. We can help you too.
"Words can not express how pleased we are with the personal and academic growth our daughter has accomplished. This uniquely developed program has given our daughter the tools to succeed and provided her with the confidence to achieve her goals."
Parent of a Grade 8 Student
Empower Confidence in Your Child
Essential life skills are not inherent.
Your child needs to be taught the way they learn.
Thrive inside and outside of the classroom.
We don't just care about your child's academics.
We care about your child's life.
Our Founder started with the struggles she faced with her own children.
Our specialized coaches have helped thousands of families.
Our method is a tried-and-true proven solution rooted in science.
"My daughter's words probably capture it best when she said..."
"I am very pleased with the coaching that Kaizen has provided. My daughter was struggling to keep up in school and has since improved a full grade point in both math and English since she started working with Kaizen's coaches. Before using Kaizen's services, we had tried other tutoring organizations and were unimpressed with the lack of qualified tutors and the ad hoc approach to their tutoring sessions. The level of care, professionalism, organization, and feedback that Kaizen provides far exceeds anything we experienced previously. My daughter's words probably capture it best when, after her second coaching session, she emerged and said, 'I love Kaizen, I love that they started Kaizen!' Anything that makes my daughter's learning experience more enjoyable and easier, makes my life as a parent easier."
"Kaizen approached our son's unique challenges with engaging, tactical, and encouraging methods that are absolutely meeting his needs..."
"Our son needed extra help in organizing his schoolwork along with additional math tutoring. The educators from Kaizen work one-on-one at every session – they approached his unique challenges with engaging, tactical, and encouraging methods. These Kaizen sessions, combined with our own efforts in the home, are absolutely meeting our son's needs in school, and we will continue to use Kaizen long-term."
"My daughter better understands how her brain works, has developed confidence in herself and in her ability to succeed academically and beyond..."
"I can't recommend the services at Kaizen Educational Services highly enough. My daughter has developed better study habits and organization skills. She also better understands how her brain works, and how she as an individual learns the best. Most importantly, my daughter has developed confidence in herself and in her ability to succeed academically in high school and beyond. What I love most about Sam and the overall philosophy at Kaizen is the one-on-one attention and care that is put into each coaching session. And – she and the other coaches make the whole process fun! They really relate well to teens. Sam also coaches parents! Her thoughts on what NOT to say to your child about their learning are always on point. As a Pediatric Occupational Therapist and a parent, I know that students learn best when they are empowered to take their unique gifts and strengths along with their challenges to achieve their potential in school and in life. Students are in excellent hands at Kaizen!"
Help Your Child Reach Their Potential!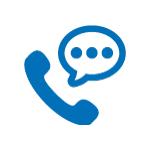 Book Your Intake
Contact Kaizen to set-up an assessment that identifies your child's specific learning needs, and answer any questions you may have.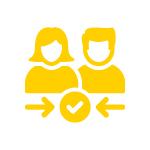 Meet Your Coach
Your child is carefully matched with the best Kaizen Certified Coach to support their specific learning strengths and challenges.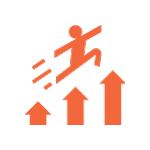 Get Results!
Your child will conquer their learning struggles by knowing how their own, unique brain works.
Empowering Brains for Learning & Life
We help your child reach their true potential through neuroscience and coaching their unique strengths and needs for lifelong success.