Kaizen Executive Functioning Coach
Shauna Perrior
Empowering Brains for Learning & Life
Shauna Perrior
Dip.CYCC
B.Ed.
Executive Skills Strengths
Abstract Reasoning
Flexible Thinking
Verbal Reasoning
Visual Memory
Shauna has always known she wanted to work with kids. As the oldest child in her entire extended family, she felt like it was laid out for her in childhood to be a caretaker.
Shauna began her career as a Child and Youth Care Counsellor, graduating from the Mount Royal program (of the same name) with honours. She wrote her valedictorian speech on the importance of relationships, not just as counselors but also in life. Even at 19 years old, Shauna knew that connecting with people was the best way to impact their lives for the better.
Shauna has experience in program development and helped pilot a rural Parent Link Centre in 2005. She then continued to build her skills as a counselor while working as a court-mandated support person for children and their families. This gave Shauna the opportunity to work with a diverse population who were experiencing varying degrees of challenges and trauma.
Shauna landed her dream job as a Family-School Liaison Counsellor at the same non-profit organization, spending most of her time helping junior high students navigate areas of major change. She was fortunate enough to come across the work of Gordon Neufeld and Alfie Kohn at this time and worked in the context of relationship development with the student, building rapport and then helping them to see and believe in their unique awesomeness and potential. After 5 years in this role, Shauna decided to return to school and complete her Education degree, graduating with distinction in 2012.
Shauna then worked as an elementary school teacher until 2016 when she decided to stay at home with her own young children. During the first few years of using her B.Ed., Shauna worked at a progressive magnet school where teaching was focused on relationship-building. The educators in this particular institution worked to incorporate the children's interest into integrated and inquiry-based units of study, finding the intrinsic motivation for each student to help them learn and retain content.
In 2014 Shauna was hired to share this approach at a brand new school, using her expertise to help guide other staff that were coming from more traditional, textbook-based methods, working collaboratively to plan for the incoming students.
"It is this collaboration, as well as the multi-disciplinary approach from my counselling days, that I believe benefited my students best – many brains working together to create the most effective, well-rounded, and personalized plan for those we were charged with teaching and supporting".
Shauna now homeschools her three children and loves the adventure of getting to learn with them. Her passion for "learning about learning" and the joy she feels watching when something "clicks", not just for her own kids, but for anyone learning or working on a new skill, is what makes Shauna a tremendous fit for Kaizen.
"Success is not final; failure is not final; it's the courage to continue that counts"
– Winston Churchill
Start Building Your Child's Essential Skills & Confidence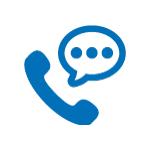 Book Your Intake
Contact Kaizen to set-up an assessment that identifies your child's specific learning needs, and answer any questions you may have.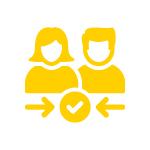 Meet Your Coach
Your child is carefully matched with the best Kaizen Certified Coach to support their specific learning strengths and challenges.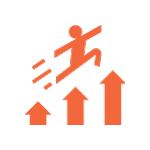 Get Results!
Your child will conquer their learning struggles by knowing how their own, unique brain works.
Frequently Asked Questions
Below is a list of answers to our most commonly asked questions. If you can't find the answer to your question, please
contact us
and we'll get right back to you.
How does Kaizen determine what my child's Executive Skills strengths and deficits are?
We are data collectors. We gather as much relevant data regarding your child's learning as possible. This includes feedback from the parents, educational psychological assessments (if available), information from Kaizen's free questionnaire, and any school evaluations or assessments that can be shared with us.
Kaizen has partnered with Mindprint Learning, creator of the world's leading online cognitive test developed by neuroscientists in the Brain Behavior Laboratory at Penn State University's Perelman School of Medicine. This Learning Profile Assessment, combined with two, 1:1 consultations with Kaizen's Director gives you a clear picture of where your child shines and where they need support.
Learn more about the Learning Profile Assessment.
We also offer a FREE online questionnaire to help you identify your child's Executive Functioning needs & strengths before committing to the Coaching Intake Process.
Is Kaizen Coaching the same as tutoring?
No. Tutoring teaches students WHAT to learn; Kaizen teaches students HOW to learn and WHY it's important. The essence of Kaizen Education Services is to foster results through incremental steps, focused on building confidence through understanding. Our objective is to highlight the importance of establishing differentiated processes and systems that contribute to the overall long-term personal and academic growth of each learner. Empowering brains for learning and life. Skills that can be applied across your child's entire curriculum and beyond.
How does my child start their coaching sessions with Kaizen?
Contact us
to book your intake, and we will match your child with a coach so that they can get started.
My child has had a psychoeducational assessment completed and needs help. Is Kaizen the right fit?
Certainly! Oftentimes, a psychoeducational assessment is completed and results are shared, but lack guidance and support for the appropriate next steps leaving you, the parent, wondering, "What now?" If strategies are provided, you are often left to your own devices which can create additional frustration.
The curriculum from which Kaizen operates is tailored to your child and their very specific needs. By sharing the results of your child's psychoeducational assessment with your child's coach, we can work together to best support your child academically, intellectually, and beyond.
My child has ADHD. How can Kaizen Coaching help?
Typically, executive functions are delayed up to 30% in a child diagnosed with ADHD. More than 85% of Kaizen's students have been diagnosed with ADHD, and more than 70% with an additional or other learning difference. Executive Function deficits are amplified in those with ADHD and, as a result, our coaches are specially trained in effective strategies and methodologies to best support your child.
Empowering Brains for Learning & Life
We help your child reach their true potential through neuroscience and coaching their unique strengths and needs for lifelong success.