Learning Profile Assessments
Pinpoint Your Child's Academic Needs
A scientific assessment opens the door to your child's mind and provides actionable insight that can lead to life changing outcomes.
Scientifically Valid Assessment
Completed Online in 1 Hour
Fraction of the Cost of Alternatives
If Your Child Is Struggling, Stop Guessing Why
Stop
Forcing a square peg into a round hole.
Stop
The learning gap from growing wider.
Stop
Feeling frustrated and helpless.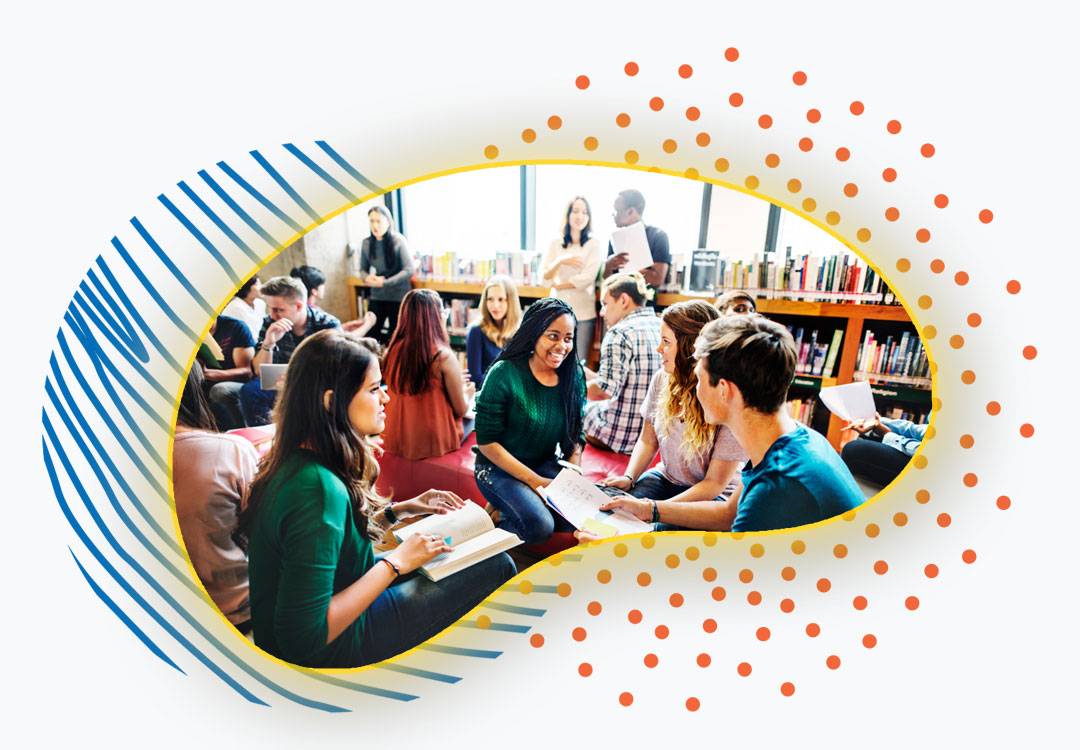 Truly Understand and Support Your Child's Learning Needs
The Kaizen Learning Profile Assessment (LPA) is designed to help identify why your child may not be reaching their full potential.
It's a gift to truly understand how your child's mind learns.
Experience the "Aha!" moment of realization and relief that puts your child on the path to success in school and beyond.
Personalized Toolbox:
Expert strategies that make learning, homework, and studying easier and more efficient.
Match Teaching to Learning:
Harmonize your child's learning environments so educators understand how to support their needs.
Unlock Their Full Potential:
Reduce learning frustration, anxiety, and inefficiency to help your child realize their goals in school and beyond.
Success is Knowing Who You Are As A Learner
Children who find the most success in life are not always the ones with the strongest skills. They are the ones who know their strengths, how to use them, and how to ask for help when they need it.
Kaizen's Learning Profile Assessment has helped thousands of families identify areas of giftedness, learning challenges and cognitive strengths to support their child who might otherwise be struggling in and out of school.
Specially Trained Coaches
Kaizen has partnered with MindPrint Learning, creator of the world's leading online cognitive test developed by neuroscientists in the Brain Behavior Laboratory at the University of Pennsylvania's Perelman School of Medicine.
MindPrint is the only K12 solution that uses objective cognitive data to teach students how they learn best and provide strategies  personalized to students' learning strengths and needs.
As part of Kaizen's assessment, this learning profile empowers families with the latest advances in neuroscience so that you can help your child learn more effectively and alleviate your family's frustration.
MindPrint's cognitive test is evidence-based, valid, reliable and norm-referenced. Peer-reviewed research is available online at ResearchGate.
Fun Fact: The MindPrint assessment was used as part of NASA's Twins Study.
Now that's out of this world!
"The assessment gave me practical insight..."
"The assessment from my MindPrint profile gave me practical insight around my cognitive strengths and areas to support which helped me immensely in tailoring my approach to learning".
"I immediately improved my academic performance..."
"The level of detail and personalized feedback from the assessment allowed me to make adjustments in my study habits that immediately improved my academic performance".
"Yep, this is me on paper..."
"Yep, this is me on paper. I always knew I had some difficulties, but I didn't understand why".
We Assess The Following 10 Skills To Uncover How Your Child Learns Best:
Attention

Working Memory

Flexible Thinking
Getting Started is as Easy as 1-2-3!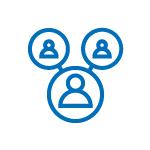 Book Your Assessment
Click the "Get Started" button to schedule and pay for your Kaizen Learning Profile Assessment.
Take the Assessment
Take your assessment online, in the comfort of your home. "It's like a series of puzzles and actually really fun."
Get Your Results!
Kaizen's Director will review your assessment with you so you have a clear understanding of the results.
Imagine If You Had An Instruction Manual For Your Child's Brain!
As luck and science would have it, the MindPrint Assessment will provide you with a guide to the inner workings of your child's uniquely amazing brain.
MindPrint is the only assessment tool that identifies how your child learns by measuring their top 10 skills across the four domains of complex reasoning, executive functions, memory and processing speed.
These ten underlying skills drive all areas of learning and the four domains act as the legs of a chair. If one or more legs are wobbly, the chair becomes unstable.
Knowing which legs need support and using the right tools for the job, that chair can support a moose!
Through careful analysis, Kaizen's Director provides personalized strategies by subject matter, approaches for improving homework efficiency, and recommendations to share with your child's learning team.
You will also gain access to a toolkit of more than 500 research-based learning strategies to provide ongoing support for your child in the way they need it most for an entire year.
Once your child unlocks their new learning superpowers, they will be on their way to becoming confident, capable and self-directed learners. That's a win for everyone!
Without data-informed insight into your child's learning variability, you are left guessing or using a frustrating trial-and-error approach.
We know that every child learns differently. Thankfully, Kaizen can provide an affordable cognitive assessment that empowers your child with the precise strategies to help them reach their full potential.
Frequently Asked Questions
Below is a list of answers to our most commonly asked questions. If you can't find the answer to your question, please contact us and we'll get right back to you.
Is this LPA the same as a psychoeducational assessment?
No. While the assessment does not replace a Psychoeducational Assessment, it does provide valuable information in simplified language so that parents, coaches, and teachers can understand your child's unique learning needs and how their strengths and needs impact their academic performance. The experts at MindPrint have taken the time to explain these terms so that you can specifically understand how they impact learning and life skills.
What is the MindPrint Cognitive Assessment?
MindPrint Learning is the only K12 solution that uses objective cognitive data to teach students how they learn best and provide strategies personalized to students' learning strengths and needs. Just like a fingerprint, each student has a unique "MindPrint" that provides clear insight into how a student learns most efficiently and what supports they need to succeed. At the core of MindPrint is an hour-long online, self-administered cognitive assessment developed at the University of Pennsylvania's Perelman School of Medicine.
Why is this LPA the most efficient option for cognitive screening?
While no tool can replace thorough observation from a skilled professional, there are often lengthy wait times (sometimes upwards of 6 months) to receive a cognitive evaluation of a preferred practitioner. Costs typically range from $1500 – $5000, depending on service and location.
Our LPA is an affordable first step that can offer a useful solution while awaiting a full cognitive evaluation and can certainly assist in identifying which practitioner speciality might be most appropriate based on MindPrint's objective data, coupled with Kaizen's thoughtfully evaluated input.
Will this LPA indicate if my child is gifted?
No. The LPA measures 10 cognitive skills and will indicate if your child excels in one or more areas of learning or Executive Function Skills. This information can then be shared with educators and other experts in your child's support team to determine if further exploration is required, or what accommodations can be considered as part of your child's learning program.
Will this LPA indicate if my child has a learning disability?
No. Only an in-person evaluation by a licensed clinician can lead to a medical diagnosis of a learning disability. The LPA measures 10 cognitive skills and will indicate if your child struggles in any area, or demonstrates a deficit as compared to their peers. Completing a LPA will provide you with important information to take the next step and make informed decisions on how to best support your child.
What is the difference between a learning difference and a learning disability?
Most frequently, clinicians and schools use the term "learning disability" to indicate a diagnosis that qualifies for accommodations. Some parents, students, and teachers, including the team here at Kaizen, prefer the term "learning difference" because it conveys your child's ability to succeed.
What is involved in completing this LPA?
Your child will perform the LPA online at home. There are NO reading passages and NO math computations. Students who have taken the LPA have described it as "a series of puzzles" and typically say "it was actually really fun".
The LPA takes about 45 – 60 minutes to complete and the program provides brain breaks between areas of focus.
The LPA includes a personalized follow-up session with Kaizen's Director to ask any questions and discuss any concerns specific to your child's MindPrint results.
What is included in this LPA?
Upon completion of the LPA through Kaizen, you will receive:
Your comprehensive MindPrint assessment, an incredible tool Kaizen employs that measures cognitive skills in 4 core areas: reasoning, executive functions, memory, and speed.
Complete access to your results: MindPrint Profile, Learner Profile, and Academic Profile.
A one-on-one consultation with Kaizen's Director (a certified, MindPrint-trained, experienced educator) to review results and provide specific recommendations just for your child.
Simple translation of MindPrint's results, making your next step(s) easy to interpret and understand.
A summary document created by Kaizen's Director to provide your child's learning team with a "quick snapshot" of strengths, needs, and recommendations.
Additional strategies, recommendations, and resources, uniquely personalized for your student.
How does this LPA improve academic outcomes (grades)?
The LPA explains how your child learns best, and identifies areas where your child needs support, how this affects different subjects and areas of learning, and what evidence-based strategies your child can utilize to succeed.
How was this LPA developed?
MindPrint's LPA was developed by physicians and researchers in the Brain Behaviour Laboratory at the Perelman School of Medicine, University of Pennsylvania. The MindPrint assessment has been tested in over 100, 000 participants worldwide, including NASA astronauts.
Administration of the evaluation provides an incredibly accurate understanding of your child's cognitive strengths and needs relative to their peers and offers the best prediction of academic performance and socio-economic success.
Kaizen has partnered with MindPrint and added decades of educator experience to provide you with a comprehensive assessment, including the ability to discuss and ask questions in a personalized follow-up session (a $250 value!).
How is this LPA different from other online cognitive tests?
MindPrint offers the only fully online valid and normed online cognitive test for children between the ages of 8 and 21. Unless results of a cognitive test are interpreted in the context of an appropriate peer group relative to your child, they are likely to be inaccurate. If you are considering an alternative to MindPrint, you may want to investigate who created the test, under what conditions, and if scores are based on a large sample of children, and are properly normed and validated. To be assured the alternative evaluation is valid, you will want to investigate the peer-reviewed research on the alternative.
Are my results confidential?
Yes. Both MindPrint and Kaizen are committed to maintaining the confidentiality, integrity and security of its users, adhering to strict privacy and security standards. The results of your MindPrint evaluation belong strictly to the account holder, and individual results will never be shared by MindPrint. Both MindPrint and Kaizen do not sell, lease, or rent you or your child's personal information to anyone, for any reason, at any time. Both MindPrint and Kaizen are fully committed to maintaining the confidentiality, integrity and security of its users.
Empowering Brains for Learning & Life
We help your child reach their true potential through neuroscience and coaching their unique strengths and needs for lifelong success.