Kaizen Executive Function Coach
Empowering Brains for Learning & Life
Executive Function Coach
B. Ed.
"Once we believe in ourselves, we can risk curiosity, wonder, spontaneous delight, or any experience that reveals the human spirit." ~ E.E. Cummings
As a passionate long-time educator, one of the most rewarding elements of Kassandra's life purpose is to inspire others to believe in themselves! Kassandra understands that we all have greatness inside of us: sometimes, we just need someone to coach us in recognizing our strengths, so we are empowered to face our fears, take risks, tackle life's challenges, and discover our greatness. She knows that positive thinking, self-belief, and purposeful action helps you to discover who you are and what you can accomplish, resulting in greater self-worth and greater success in your personal and professional life.
Kassandra's psychology, leadership and CALM (Career and Life Management) students would tell you that she is fun, has a great sense of humour, creates a warm, welcoming, safe environment, and genuinely cares about her students and their personal needs. They appreciate being heard, understood, and accepted for who they are while being challenged to grow and discover their true potential. They find her teaching style to be positive, encouraging and engaging while she empowers her students to discover meaningful connections across academic learning opportunities and real-life experiences.
As the department lead at her high school, Kassandra has developed a character and leadership program that engages students to experience and apply a variety of meaningful life skills, inclusive of executive functioning skills, designed to enhance personal well-being and academic success. For Kassandra, it is rewarding to be a part of her students' journey as they develop their communication, relationship, and conflict resolution skills, learn how to manage their emotions and deal with stress and anxiety, and discover ways to connect with others in a team or leadership setting. Whether you are in grade 4 or grade 12, or somewhere in-between, Kassandra's goal is to serve as a catalyst to support growth and change and empower you to believe in yourself!
Start Building Your Child's Essential Skills & Confidence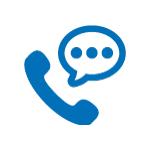 Book Your Intake
Contact Kaizen to set-up an assessment that identifies your child's specific learning needs, and answer any questions you may have.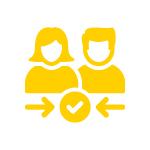 Meet Your Coach
Your child is carefully matched with the best Kaizen Certified Coach to support their specific learning strengths and challenges.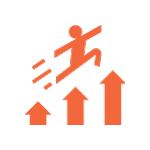 Get Results!
Your child will conquer their learning struggles by knowing how their own, unique brain works.
Frequently Asked Questions
Below is a list of answers to our most commonly asked questions. If you can't find the answer to your question, please
contact us
and we'll get right back to you.
How does Kaizen determine what my child's Executive Skills strengths and deficits are?
We are data collectors. We gather as much relevant data regarding your child's learning as possible. This includes feedback from the parents, educational psychological assessments (if available), information from Kaizen's free questionnaire, and any school evaluations or assessments that can be shared with us.
Kaizen has partnered with Mindprint Learning, creator of the world's leading online cognitive test developed by neuroscientists in the Brain Behavior Laboratory at Penn State University's Perelman School of Medicine. This Learning Profile Assessment, combined with two, 1:1 consultations with Kaizen's Director gives you a clear picture of where your child shines and where they need support.
Learn more about the Learning Profile Assessment.
We also offer a FREE online questionnaire to help you identify your child's Executive Functioning needs & strengths before committing to the Coaching Intake Process.
Is Kaizen Coaching the same as tutoring?
No. Tutoring teaches students WHAT to learn; Kaizen teaches students HOW to learn and WHY it's important. The essence of Kaizen Education Services is to foster results through incremental steps, focused on building confidence through understanding. Our objective is to highlight the importance of establishing differentiated processes and systems that contribute to the overall long-term personal and academic growth of each learner. Empowering brains for learning and life. Skills that can be applied across your child's entire curriculum and beyond.
How does my child start their coaching sessions with Kaizen?
Contact us
to book your intake, and we will match your child with a coach so that they can get started.
My child has had a psychoeducational assessment completed and needs help. Is Kaizen the right fit?
Certainly! Oftentimes, a psychoeducational assessment is completed and results are shared, but lack guidance and support for the appropriate next steps leaving you, the parent, wondering, "What now?" If strategies are provided, you are often left to your own devices which can create additional frustration.
The curriculum from which Kaizen operates is tailored to your child and their very specific needs. By sharing the results of your child's psychoeducational assessment with your child's coach, we can work together to best support your child academically, intellectually, and beyond.
My child has ADHD. How can Kaizen Coaching help?
Typically, executive functions are delayed up to 30% in a child diagnosed with ADHD. More than 85% of Kaizen's students have been diagnosed with ADHD, and more than 70% with an additional or other learning difference. Executive Function deficits are amplified in those with ADHD and, as a result, our coaches are specially trained in effective strategies and methodologies to best support your child.
Empowering Brains for Learning & Life
We help your child reach their true potential through neuroscience and coaching their unique strengths and needs for lifelong success.