Did you know that children can lose up to 40% of their school year gains if stimulating learning activities stop over the summer? Research published in the American Educational Research Journal shows that taking a long break from learning has a significant impact on students' retention and engagement.
It's summer brain drain!
"But…we need a break!"
I hear you. Starting in May, students and parents are eagerly crossing days off their calendar, waiting for summer vacation for their well-deserved hiatus. July rolls around with a big old' reset button – it's time for rest and rejuvenation.
It's also the perfect opportunity for students to apply tools and strategies they learned during the year to non-academic tasks. Summer can be fun and games and a time to contribute to building a child's essential executive functioning skills toolkit.
What are executive function skills? Why are they essential, and what does this have to do with summer?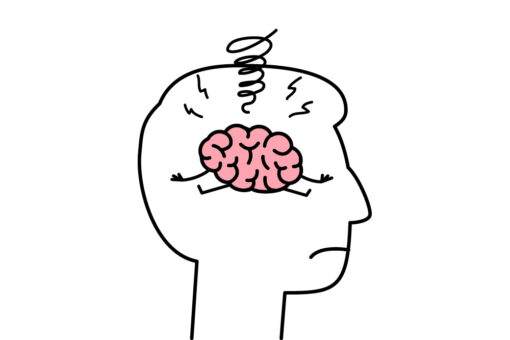 We rely on our executive functions daily. We use them for simple tasks like planning our day and remembering to pack a lunch, to more complex goals, like learning to play the piano or mapping out a road trip.
Adults often take executive function skills for granted and assume that their children will naturally learn how to organize, stay focused, persist, prepare, and plan.
This isn't the case! Executive function skills are developmental in nature, housed in the brain's 'management department', and essential contributors to carrying out and completing tasks. These skills must be taught, learned, and practiced in both formal and informal situations.
School provides students with outlets to practice executive functions, but over summer, the lack of engagement can put these on pause. Then, when September rolls around, students need to re-learn and re-practice their skills!
The problem is compounded for children with ADHD who lag in developing executive function skills. Children with an ADHD diagnosis can have up to a 30% delay in executive function skill development!
Students with ADHD can be disorganized, forgetful, need help to start tasks, and get easily distracted from 'boring' or 'hard' tasks. They can become overwhelmed and frustrated, leading to challenges regulating their emotions.
The good news is that adults can foster the development and growth of children's executive function skills. With patience, practice, and, most importantly, positivity, parents and caregivers can have fun and help their children develop executive functioning skills.
How can parents and caregivers help children develop executive functioning skills?
Learning is a habit. Don't let summer brain drain get to your child!
Training the brain is the same as training the body. You need to be consistent to see results! Anyone who has taken two months off at the gym gets it. The brain is the same! But don't worry, children don't need to spend the summer pouring over textbooks and in online classes to keep their brain in shape.
Instead, provide your child with exciting real-life opportunities to build and reinforce their executive functioning skills over the summer.
Here are a few Kaizen favourites for having fun and supporting the brain over the summer!
Plan and organize a family/friend gathering. Get your child to plan the next family gathering or friend hangout! A simple task on the surface, there are many steps to organizing a successful gathering! You could delegate tasks like emailing/communications, follow-up, calendar scheduling, creating lists, purchasing food/drinks, seating charts, food allergy alerts, working within a budget etc. Your child likely needs to practice and learn all the steps you 'naturally' take to plan an event. The only way to do this? Experience!
Schedule travel & transportation. It takes exceptional executive skills to navigate bus and train schedules, airport departures and arrivals, and the transfer timing. If your child is old enough, have them plan a bus/train trip from one end of town to the other. If your teen drives and has never used public transportation, give them a fun challenge for a week. They'll appreciate their vehicle (and you!) even more.
Organize a space. Plan and organize a homework space together on a rainy day. Get rid of the OLD and bring in the NEW! File old papers and recycle irrelevant materials. Purchase and set up new materials. Plan and decorate this new space to be welcoming with limited distractions. Beat the back-to-school crowds and take a stress-free visit to purchase supplies ahead of time. Support your child, but don't do it for them! Let them figure out the process and steps.
Read without stress or tests. Some children read book after book all summer long… my sons DID NOT fit the profile. My favourite app for reluctant readers is Audible which makes reading accessible, inclusive and exciting. The listener can adjust the narrator's speed, making it more palatable. My boys still followed along with the physical book, but played the audio simultaneously, increasing their attention, engagement, enjoyment of reading, and overall comprehension. Start a family book club with treats and special summer drinks!
Explore Passion Projects. Spend time on a passion project that your child couldn't explore at school! Let them choose a theme or area of interest and dive into models, books, museums, videos, 'field trips', magazines and more! Ask them to get their creative juices flowing and share their project at a family fun night!
Work with an executive skills coach. Our Kaizen executive skill coaches can help your student build their executive skills during the summer and school year by working on passion projects and other real-life integration experiences.
And, drumroll please, for our most exciting suggestion…
Try the Brain Hub Academy. Work with your child to polish, extend, and develop their executive skills with Kaizen's fun, interactive, engaging DIY Executive Skills Coaching Program. Just press play and begin learning alongside your child.
These are only a few examples of how to continue practicing executive function skills on summer break. Remember, consistent practice leads to consistent gains! Consistency with new habits is a crucial element to transformations in behaviour.
This summer, actively avoid the summer brain drain with engaging opportunities! You will be surprised at how prepared and confident your child will feel for future learning…and life.
Want to learn more about Summer Brain Drain?
Check out my interview with CTV!